9 Things You Need to Know About Book Editing
PeopleBefore you publish your book, you need to make sure that it's free of errors and typos and ready to go out into the world. The editing process will clean up your manuscript, making it ready for publishing in the best form possible.
Having an editor you can trust can make all the difference in the success of your book and your career as an author. However, most writers have no idea what to expect when it comes to working with an editor. For that reason, here are 9 things you need to know about how book editing works and what to expect.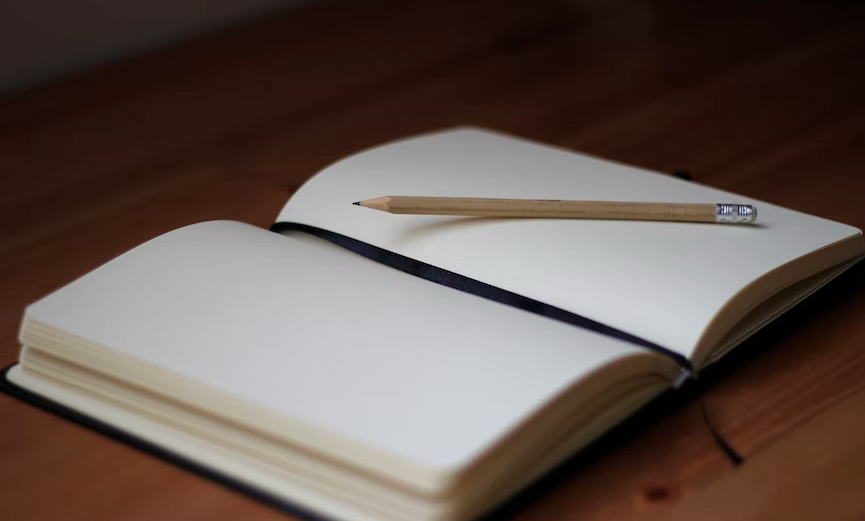 What is Book Editing?
Book editing is the process of reviewing and correcting a book before it gets published and goes out in the market. The editor's goal is to make sure that the author's original intentions are fully realized and are obvious in the text.
Book editing might involve anything from reading and correcting grammar mistakes all the way up to suggesting major changes, such as adding or removing some chapters at all.
Why do you Need an Editor?
A professional editor will be able to spot typos, grammar mistakes, and other issues that you may have overlooked during writing. Plus, they'll know how best to communicate your message so it will reach the largest audience.
Now the question is, how can you find an editor? Once you've written your manuscript, try asking a friend or colleague who is also a writer if they would be interested in reading it and giving feedback.
If not, search online for professional book editors who are willing to offer a free sample edit of your work. If you live in the UK, you don't need to worry at all. You can easily hire UK book editors from online resources to meet your needs.
If you are an author, you'll need a professional book editor to overview your writing and provide honest reviews of your work.
How Much Does Editing Cost?
Editing costs vary depending on the length of your book and the amount of editing you require. It also depends on the type of writing you have adopted in your book. Short books are priced per word, while longer books are priced by the hour.
According to research on marketplace data in 2022, it costs between $2400 to $3400 to hire an editor for a 60,000-word book. However, more thorough copy edits and developmental edits can also cost you something between $5000 to $7000.
What do Book Editors do?
Book editing is the process of revising a work of literature, be it fiction or non-fiction. After the initial manuscript has been completed, an editor will review it for content and grammar errors. The editor may suggest changes that should be made to improve the quality of the book.
They will then provide feedback on what changes need to be made. For instance, they might notice that there are grammatical errors, or they might note that some sentences do not make sense. If you are working with someone who does not offer suggestions on how to fix these issues, you should find another editor.
One major difference between book editors and copyeditors is that copyeditors focus mainly on correcting grammar mistakes within sentences, while editors focus more on how everything flows together as well as sentence structure and word usage.
How Long Does It Take?
Editing can take anywhere from a few days to a few months, depending on the size of your manuscript and how many rounds of edits you want to be done. If you're just looking for some general feedback and editing suggestions, it could take as little as one round of editing.
For more substantive and comprehensive changes and revisions, it could take up to five rounds. The average time to edit a book is about a month or so. However, for longer books, the editing time will increase accordingly.
Do I have to Accept all Changes an Editor Makes?
Authors don't have to accept every change an editor makes, but it's in your best interest to do so. If you disagree with a suggested change, talk about it with the editor in person or via email. Explain why you don't agree with the proposed changes and see if there's a compromise.
It's possible that you'll find a solution that works for both of you. If not, you can always refuse their request without compromising any professional relationships.
As an author, you know what needs work on your story. After all, you wrote it. An editor won't be able to identify problems unless they're pointed out by the author themselves.
Does it Matter Where I Get my Book Edited?
Yes, it does matter where you get your book edited because the editing process is different depending on who you hire. If you hire an in-house editor or a freelance editor, they'll use their company's style guide, so if they're not a good fit for your needs, it may be best to find someone else.
The advantage of hiring an in-house editor is that you can contact them directly with questions about things like pricing and turnaround time. If you want to work with a small business and don't mind outsourcing the editing process, then hiring an independent editor might be the way to go.
What is an Editorial Style Guide?
For starters, an editorial style guide is a complete set of grammar rules and editing standards that are applied to already written manuscripts or published books. It is basically a foundation document that allows for consistency in the published works of authors.
However, there are a few key things you need to keep in mind when creating or following an editing style guide. First of all, make sure it's easy to follow and includes as many details as possible. Editors will have to make sure that the author is already familiar with the guide.
Will There be 100% Accuracy in Edited Document?
The simple answer is no. There is no such thing as 100% in editing and proofreading. Since language is a personal form of expression, so everyone applies rules according to their own preferences. The role of an editor is to overview the overall structure of a manuscript.
On the other hand, a content editor will see to the grammar, spelling, and punctuation of the manuscript. So, there is nothing like a 100% accurately edited document, but a final copy is always accepted.